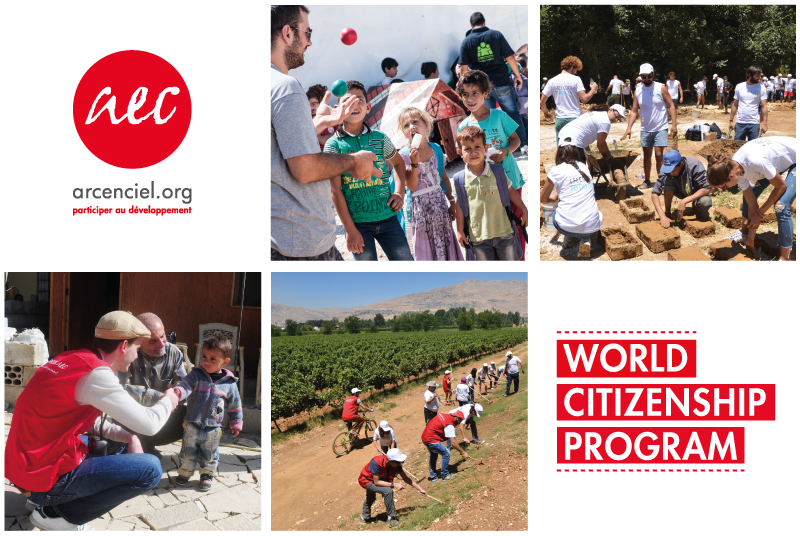 arcenciel USA is pleased to announce the launch of an exciting new exchange program for students and young professionals seeking to immerse themselves in the daily projects and activities of a well-established nonprofit Lebanese organization.
arcenciel offers two programs designed for the following candidates:
US based high school students interested in community service at arcenciel Lebanon
Young professionals interested in volunteering, interning, or working on arcenciel projects
The exchange program for high school students is a volunteer-abroad program designed for 9th to 12th graders visiting Lebanon during the summer. Volunteers can choose between a 5-day or a 10-day enriching and fun packed program where they will be introduced to the inner workings of arcenciel projects: the sustainable farm in Taanayel, the accessibility workshop in Beirut, the upcycling workshop and boutique in Damour, and much more.
The exchange program for young professionals targets recent graduates or working professionals looking for experience in nonprofit management in Lebanon. Depending on their field of expertise, candidates will either work within one of arcenciel's departments (such as fundraising, marketing, or IT) or within one of the five program areas: youth empowerment, mobility and health, sustainable agriculture and environment, responsible tourism, and social support. Program length and job description will be determined on a case-by-case basis depending on the applicant's preferences, educational and professional background, and on arcenciel's needs.
Please help us spread the word by forwarding this information into your network of friends and family.
Thank you!
arcenciel USA Team