PRODES is glad and proud to communicate that the project «Education for Growth and Value Creation» developed over the past 15 years in the villages and through Al Tilal and IMS has been nominated as one of the six 2016 WISE Awards (World Innovation Summit for Education).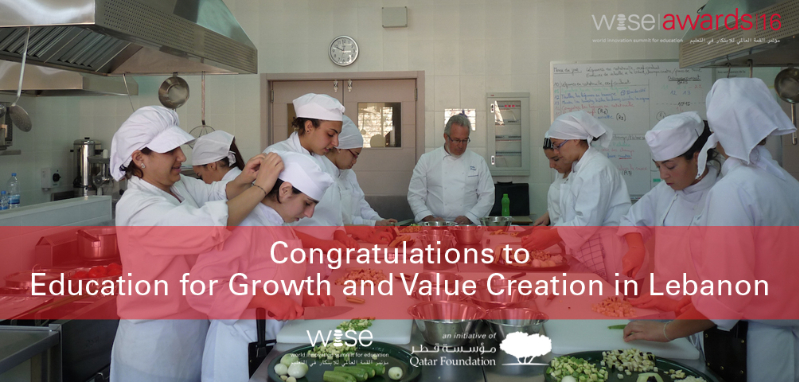 WISE is an international, multi-sectoral platform for creative thinking, debate and purposeful action. WISE has established itself as a global reference in new approaches to education.
Congratulations to all of you that helped us in a direct way to achieve this international recognition!
You can check in the link.
http://www.wise-qatar.org/education-growth-and-value-creation-lebanon